High Tech Beerjug
My late mum had this blueprint which as a kid I used to enjoy looking at. My fading memory tells me that she got it whilst working at BP New Zealand, around the late 1940s or early 1950s.
Large image here.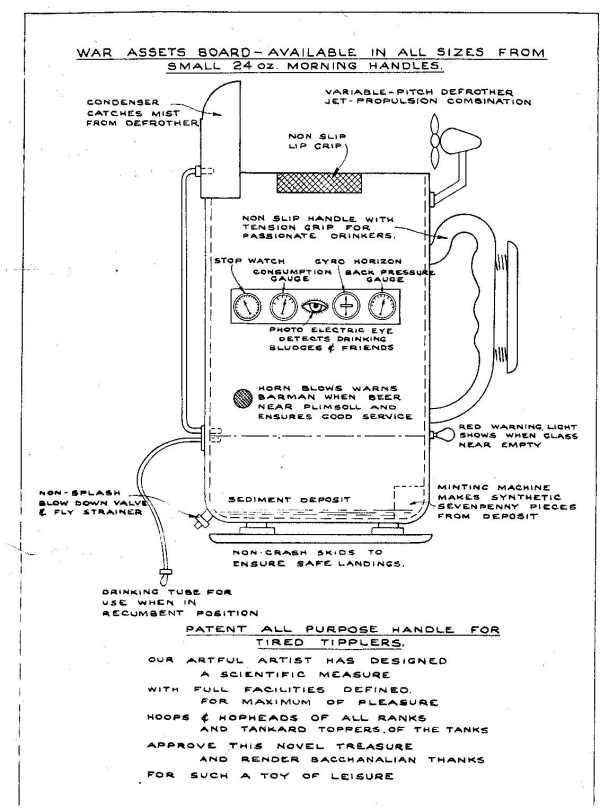 The Verse
Our artful artists has designed a scientific measure
With full facilities defined for maximum of pleasure
Hoops and hopheads of all ranks
And tankard toppers of the tanks
Approve this novel treasure
And render bacchanalian thanks
For such a toy of leisure.